Enterprise Service
Mergers, Acquisitions & Divestments
overview
What are Mergers, Acquisitions & Divestments?
Mergers, acquisitions, and divestments demand extensive planning and thorough preparation spanning an extended period to ensure a seamless transition from the existing network to a new one or the efficient disconnection from sites and services before the handover. Geostream, with its wealth of experience, will conduct discovery visits and furnish comprehensive documentation to facilitate a smooth transition through re-architecting the process.
On-site Discovery

We will journey to your location(s) worldwide to conduct comprehensive discovery.

Methodical & Painstaking

We adopt a meticulous and comprehensive methodology in our work, ensuring that all aspects are thoroughly addressed, even when working within tight deadlines.

Detailed Reporting

We provide you with detailed reports on your current set up, so you know how your network works and how to make it more secure.
Introduction
Why Geostream?
We boast extensive years of global travel experience, catering to the needs of businesses by offering our services.
In our most recent assignments, we collaborated with a renowned international food producer embarking on the establishment of a new worldwide network. Our tasks led us to various factory locations across Africa, Asia, Europe, and North America, where we meticulously conducted comprehensive network discovery assessments of their factory IT systems. We diligently generated professional documentation and reports. Subsequently, we embarked on a network redesign endeavor aimed at aligning the infrastructure with the new global standards while simultaneously ensuring the fulfillment of local requisites and facilitating on-site transitions.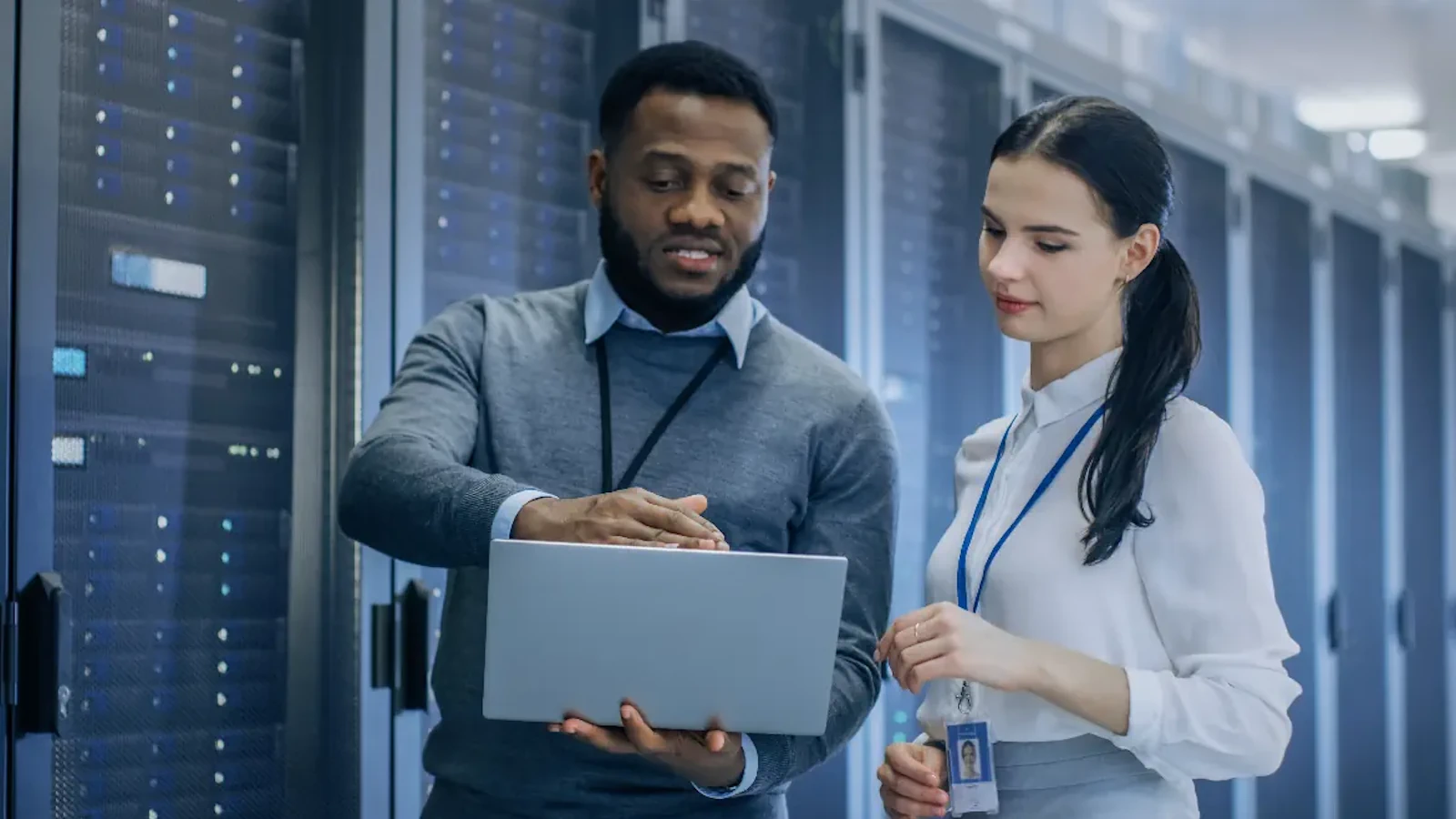 ATTENTION TO DETAIL
Our Strategy
Discovery

Network and service discovery is a crucial yet meticulous phase in a network transition. We meticulously map physical and logical site networks, account for all switch ports, locate data sockets and endpoints, understand VLANs, ACLs, NAT policies, and identify all services and third-party contacts. We ensure that systems integrate seamlessly and document port and protocol usage. Our thorough approach, detailed reports, and data sheets prevent surprises during the transition and ensure a smooth return to full operation.

Architecture

Integrating existing networks with a new one requires thorough planning. This involves comparing elements like subnets, services, policies, and more to ensure a smooth merger. A detailed runbook is essential to guide each integration step.

Network separation during divestment is simpler but still requires careful planning. Key services like Active Directory, DNS, DHCP, and printing must be separated correctly to prevent post-cutover issues. Handover preparation is crucial for a smooth transition to new equipment owners.

Cutover

Thorough documentation during the discovery phase paves the way for streamlined runbooks, facilitating a seamless transition during office closures, production halts, and factory downtime. Any disruption during these crucial moments can translate to financial losses, emphasizing the need for meticulous planning and adherence to schedules.

Despite meticulous preparation, unexpected challenges may arise during the cutover process. As agile engineers, we excel at quick thinking, problem-solving, and maintaining operational continuity, ensuring the overall process remains on course.

Hypercare

Hypercare serves two primary functions: ensuring uninterrupted business operations during snags and facilitating a seamless transition to regular business teams. Since enterprise operations run 24/7, Hypercare must promptly address diverse issues, which may not always be typical break-fix scenarios or single-point failures. Given the complexity of system dependencies, problem origins may not be immediately clear, necessitating an agile and multi-skilled support team. System architects and engineers handling cutover and Hypercare generate essential documentation to transfer to regular business teams and relay any concerns and recommendations to meet client needs.
We recently migrated to Office 365. There was barely any downtime whatsoever, thanks to Chris & Bailey. Both were very easy to deal with. So pleased with the server. I highly recommend to anyone!
J GELSTHORPE | ADMIN